Anna Tolin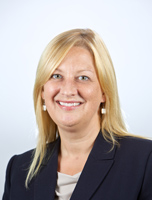 Anna Tolin is Executive Director of Innocence Project Northwest and an Affiliate Instructor at UW School of Law. In support of IPNW's mission to exonerate innocent Washington prisoners, Anna has helped secure the freedom of several IPNW clients, and she regularly lectures on the causes of wrongful convictions and how to prevent them. Prior to joining IPNW, Anna advocated for clients as a public defender and private practitioner at all levels of Washington State and U.S. federal courts. She serves on the Innocence Network's Complex DNA Working Group, is a Past President of the Washington Association of Criminal Defense Lawyers, and is an emeritus member of the Criminal Justice Act Panel for the Ninth Circuit and Western District of Washington.
Please submit any questions, suggestions, or general feedback in the space below. We appreciate your comments or concerns and will respond to them as soon as we can. If you are reaching out regarding volunteer opportunities, please look at our Volunteer page first. If opportunities are available, volunteer applications will be posted there.
Thank you for your interest.