Our staff and board members are committed to freeing the innocent and preventing additional wrongful convictions.
Erin Chambers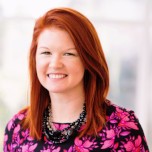 Erin Chambers' fundraising and development career spans 7+ years. In her role, Erin works with the IPNW Executive Director and team to inspire, invite, and secure philanthropic funding by telling the story of IPNW's impact and helping to expand community awareness of wrongful conviction and the contributing factors.
After obtaining a law degree from Saint Louis University, Erin pivoted her focus and began her career in advancement and fundraising. Prior to joining IPNW, Erin was a Major Gift Officer at the Paul G. Allen School of Computer Science & Engineering at the University of Washington where she contributed to a $110 million capital campaign for a new building. She has participated in presentations at fundraising conferences throughout the country. Erin is also a professional storyteller who has been featured at a number of events in the Seattle area, including Drunken Telegraph, Fresh Ground Stories, A guide to visitors and words-n-music.
Photo credit: Bronwen Houck Photography