Our staff and board members are committed to freeing the innocent and preventing additional wrongful convictions.
Lauren McLane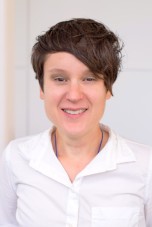 Lauren McLane joined the Innocence Project Northwest (IPNW) in April 2017 as a DNA Staff Attorney focused on investigating, evaluating, and litigating cases in an effort to obtain post-conviction DNA testing in Washington. Prior to joining IPNW, Lauren served as a trial attorney for eight years as both a public defender (at TDAD) and private criminal defense practitioner in King County. In both the public and private sector, Lauren represented individuals accused of a vast range of crimes, including misdemeanors and felonies, from filing of charges to jury verdict. As a trial attorney, Lauren excelled in the area of forensic science and is frequently sought out to teach at seminars and consult with practitioners across the state. In April 2017, Lauren also joined the Washington Defender Association as a part-time DUI Resource Attorney where she assists public defenders across the state in brainstorming and reviewing their DUI cases and presenting at CLEs on a variety of topics related to forensic science and DUI practice.
In 2013, Lauren received the Washington Defender Association's President's Award, recognizing her commitment to strengthening DUI practice as a young public defender in our state. In 2017, Lauren received a Champion of Justice Award from Washington Association of Criminal Defense Lawyers for her participation in the Snohomish County litigation related to the Draeger 9510, the state's new breath test machine. Lauren is the author of a published book chapter and a co-author of an article for the Journal of Forensic Sciences focused on alcohol breath testing and metrology. She graduated magna cum laude from Seattle University School of Law in 2008 and is originally from Virginia Beach, VA.
Photo credit: Bronwen Houck Photography